Addressing opportunities to reduce emissions
Building decarbonization policies can reduce greenhouse gas (GHG) emissions from the building sector and improve health and equity.
Decarbonization: This term refers to the goal of ending our dependence on oil and gas as power sources to reduce the carbon dioxide (or CO2) emissions that raise global temperatures.
Resources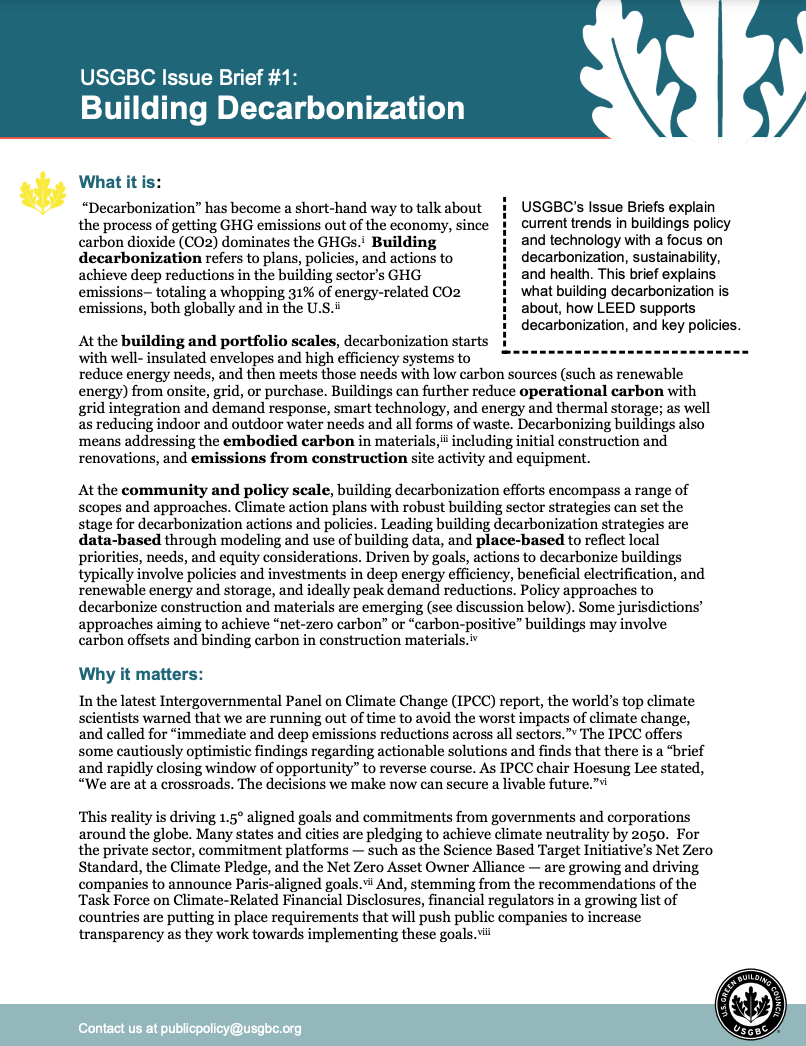 Issue Brief #1: Building Decarbonization
USGBC's Issue Briefs explain current trends in buildings policy and technology with a focus on decarbonization, sustainability, and health. This brief explains what building decarbonization is about, how LEED supports decarbonization, and key policies.
Read the brief.