USGBC Headquarters | Photo: © Halkin Mason Photography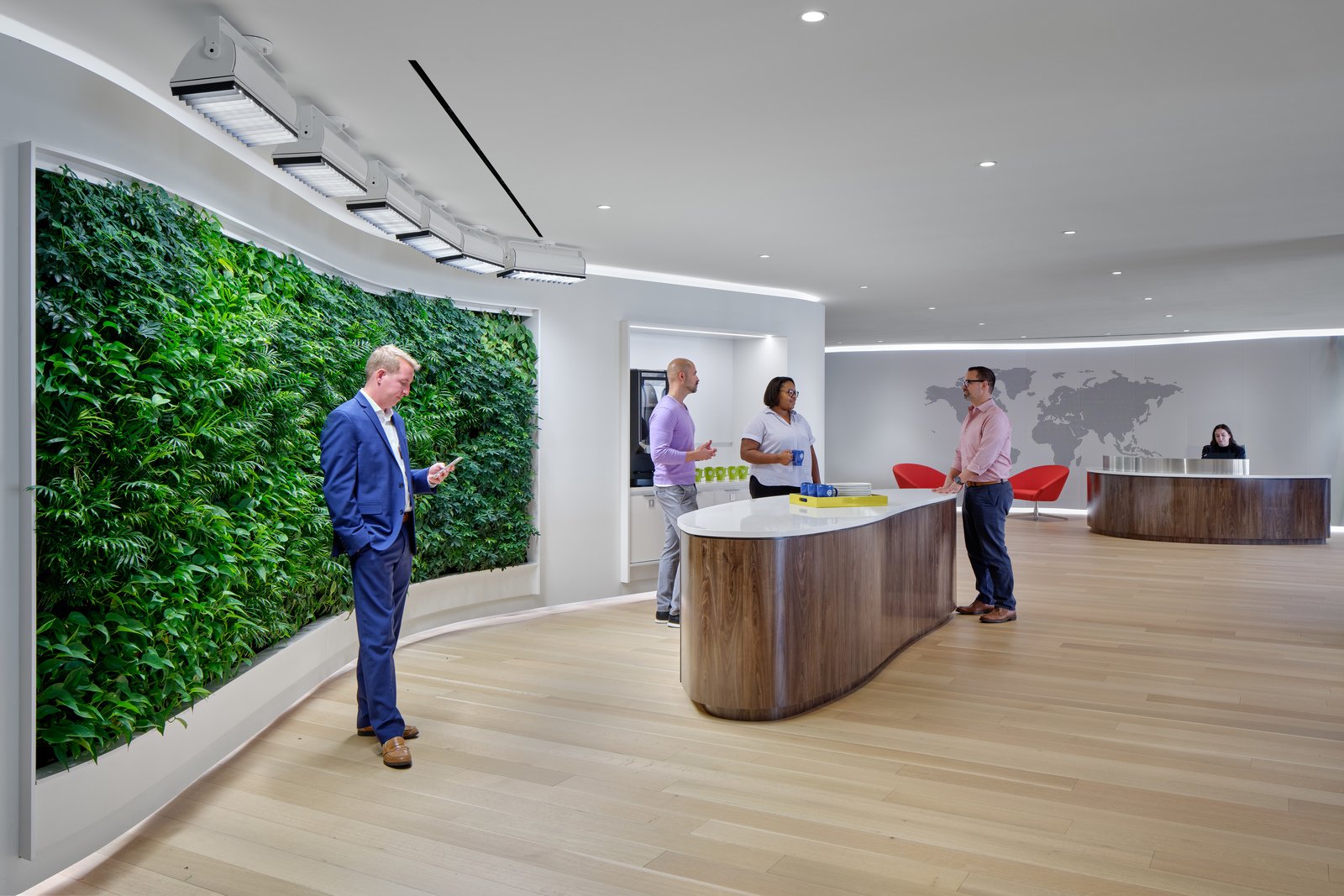 Shape the future
We at USGBC believe our buildings can create a healthier, more sustainable future. Many of our staff cite their personal alignment with the mission as the primary reason they work for USGBC, but that's just one of many reasons.
A diverse and inclusive workplace
USGBC draws exceptional staff from diverse professional backgrounds and experiences. Staff are passionate, driven, intellectually curious and supportive of one another. Our team structure encourages a strong sense of camaraderie and connection.
A global organization
We're a global organization with offices in North America, South America, Europe and Asia, and our remote workforce expands our presence even further. This diversity makes the organization stronger and better able to advance the global green building movement
Forward-thinking
The fast-paced approach of our leadership drives staff to innovate and to look beyond the immediate future. We prize future-focused, imaginative and optimistic thinking and seek employees with an entrepreneurial spirit.
Flexible and adaptable
USGBC has an established culture of flexibility and adaptability. We balance high expectations for individual and team performance with respect for employees' personal pursuits outside the workplace.
Find your next job
If a job opportunity excites you, but you don't meet every job requirement, we encourage you to apply. If there isn't a role posted that seems like a fit, but you are excited by our work and think USGBC or GBCI is the place for you, please reach out to jobs@usgbc.org with your resume and cover letter.
Internships
All internships are based at our Washington, D.C., headquarters unless otherwise noted.
Volunteer
We seek volunteers with a variety of skills and interests to support our work and mission. View opportunities.