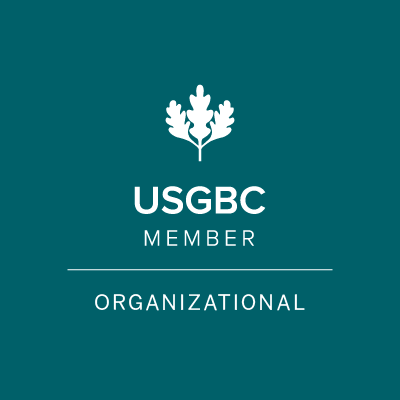 Unlimited employee access to your member benefits
As a USGBC member, your benefits and resources are available for all of your full-time staff, including access to LEED courses and credential maintenance webinars. Members have a designated primary contact, who has been assigned your USGBC member ID. This member ID can be used by your employees, who can then visit usgbc.org and create their own site-user account.
Events and education discounts
Course catalog
Organizational members receive a discount on individual unlimited access to the USGBC course catalog subscription. Get started with an informative overview of LEED and green building with complimentary webinars.
---
Members-only insights & publications
Your Organizational level membership says that you are an industry leader, supporting the ongoing development of USGBC's mission of a prosperous and sustainable future.
Insider updates
Receive the latest members-only industry information including informative emails, such as the Members only Insider Update. You will also have the opportunity to subscribe to a variety of other emails and building sector specific digests to stay up-to-date on the latest LEED and industry news and happenings at USGBC. Each of your employees can specify which communications are of the greatest value to their professional interests. Sign in to usgbc.org account, submit your email address in the form and then check your email for a link to your preferences page.
USGBC+ magazine
USGBC+ is your membership magazine, and it explores the life and work of the people who design and craft intelligent, high-performance buildings and spaces, bringing to light the creativity and passion behind every green building project. Access USGBC+ online.
Metropolis Magazine subscription
For more than 40 years, Metropolis has been covering the biggest challenges and opportunities in architecture and design, including sustainability, wellness, technology and social impact. In every issue of Metropolis Magazine, you will receive cutting-edge ideas for architects and designers. Access your free subscription to Metropolis Magazine.
Save on LEED publications, courses & Greenbuild