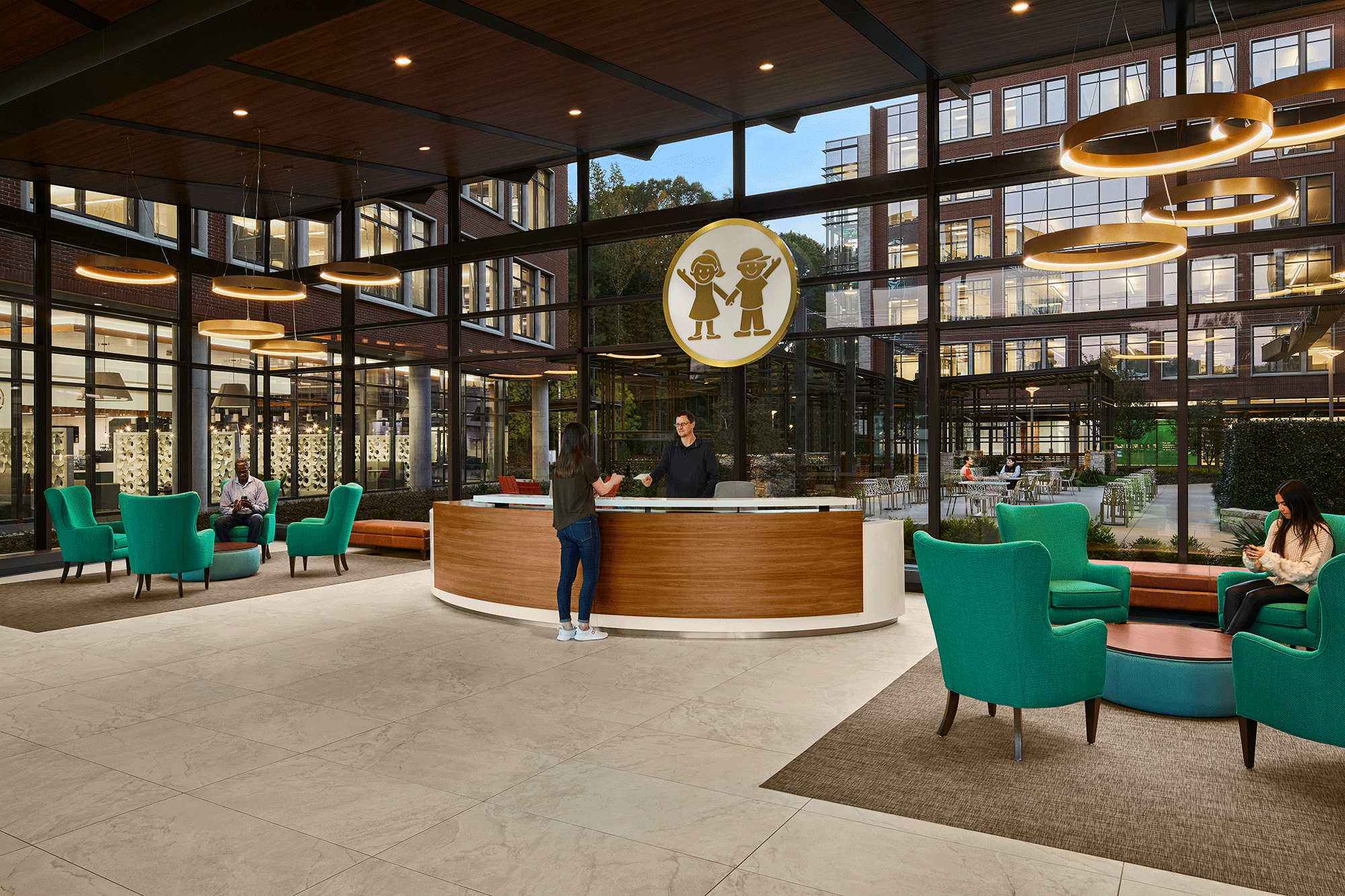 LEED for Interior Design and Construction
LEED for Interior Design and Construction (LEED ID+C) enables project teams, who may not have control over whole building operations, the opportunity to develop indoor spaces that are better for the planet and for people.
A LEED for every project
LEED ID+C has options to fit every project, both those that are new and those that are existing.
Commercial Interiors. For interior spaces dedicated to functions other than retail or hospitality.
Retail. Guides retailers interior spaces used to conduct the retail sale of consumer product goods. Includes both direct customer service areas (showroom) and preparation or storage areas that support customer service.
Hospitality. Designed for interior spaces dedicated to hotels, motels, inns, or other businesses within the service industry that provide transitional or short-term lodging with or without food.
How certification works
For projects in progress
There are a number of tools and resources available to support you when working on your LEED project including:
For new projects
Choose your rating system. For the new construction of whole buildings, start by finding the option that best fits your project by exploring the ID+C offerings. View the full list of LEED v4.1 rating systems or view the full list of LEED v4 rating systems. There are also Certification models for multiple buildings and options for federal building projects.
Check the requirements and options. Minimum Program Requirements (MPRs) are the basic requirements that let you know if your project can pursue LEED. LEED credits allow project teams to customize how they pursue LEED. By fulfilling credits, project teams earn points that, once added together, determine a project's certification level. Learn more about LEED prerequisites and credits or access the LEED credit library.
Deadlines. At any given time, a LEED rating system is either open for registration and certification, closed for registration but open for certification or sunset (closed for both registration and certification). View the deadlines to make sure you know the status of your desired rating system/version.
Fees. View the fees table to find the LEED registration and certification costs.
Build your team. Goals and roles are key elements to consider when starting any project and it's no different in LEED. There could be several people who are members of the project team. Learn more in the Guide to Certification for your selected project type.
Register your project in LEED Online and follow the steps in the Guide to Certification for your project type.
Post-certification
Once your project has earned LEED certification, there are some steps you can take to promote or maintain your certification.
Get the word out; you can start by updating your project profile in the usgbc.org LEED Project Directory.
As a LEED-certified project, you have access to Arc, a platform that allows you to meet LEED energy and water data tracking requirements (post certification) and manage performance across five areas: energy, water, waste, transportation and human experience. Learn more about Arc.
Protect your investment with LEED recertification. This new guidance presents a simple and data-driven pathway, reassuring projects that they are meeting ever-changing goals and staying on the cutting edge. Learn more about LEED recertification.