Green building codes
Establishing minimum green requirements for buildings, providing baseline green benefits and a foundation for applying LEED.
Southwest Library | LEED Platinum | Photo: ©James Steinkamp Photography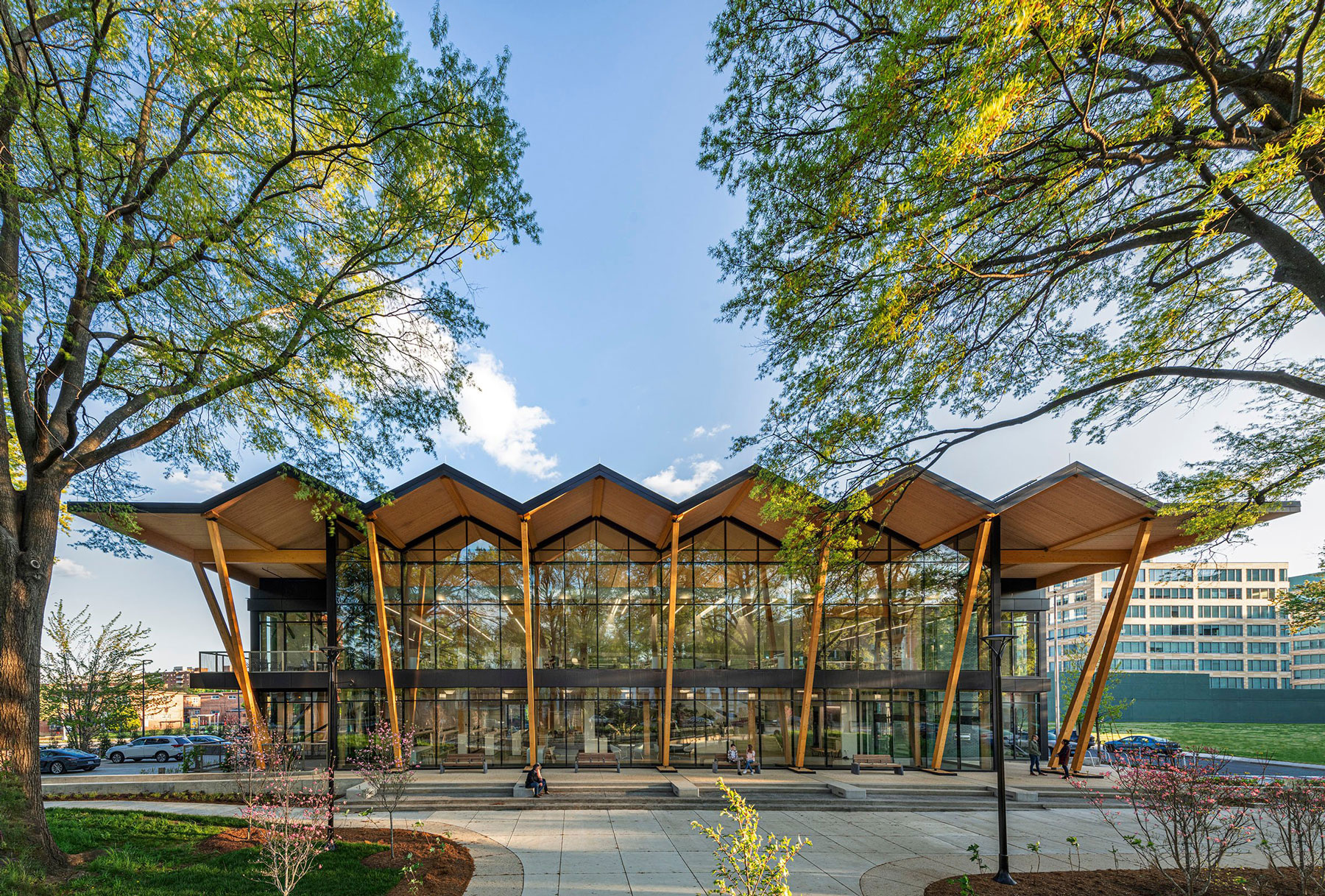 Working to accelerate the pace of green building
Green building strategies are increasingly being introduced into traditional building codes, addressing the cross-cutting categories of site selection, water conservation, energy efficiency, renewables, indoor environmental quality and resource conservation. With large U.S. states and metro areas leading the way, governments and local jurisdictions have adopted green building criteria as policy, many of which are based on or reference LEED.
Value of green building codes
Strong and successful green building code has a vital role helping create the best communities for today without compromising the needs of future generations.
Supports health, safety and welfare of communities
Increases economic and resource efficiency of buildings
Reduces the effects of climate change
Improves the overall resilience of the built environment
LEED and green building codes
As traditional building code evolves to include sustainability measures, that upward movement helps redefine leadership and what LEED can do to transform the market. These forces work together, fueling higher levels of building performance and sustainability.
With the full force of the USGBC and GBCI's core competencies in standards creation, verification, education and high-performance building data tracking, we are committed to speeding the evolution of green building codes far and wide.
Recognize and reward green codes in LEED
Support a model code that has direct connections to LEED
Providing education and resources to help speed code adoption
Innovating through technology and data tracking
Read more about USGBC's work on aligning LEED to building codes.
Supporting the International Green Construction Code
The 2018 International Green Construction Code is an adoptable, usable and enforceable standard for green building design and construction. As a co-sponsor, USGBC encourages the widespread adoption of the 2018-IgCC. Within jurisdictions that adopt the new green code, USGBC will allow projects pursuing LEED certification to be recognized for their compliance to select IgCC measures. Learn more about 2018-IgCC
Helps support the health, safety and welfare of communities and cities
2018-IgCC incorporates measures that result in better indoor environments, lower impact on natural resources, better neighborhood connections, and improved walkability.
Enables easy adoption in any jurisdiction.
2018-IgCC contains provisions that allow the seamless coordination with the International Energy Conservation Code or ASHRAE Standard 90.1.
Provides a green model code to government jurisdictions
IgCC eliminates the high cost of developing individual code and provides code uniformity among adopting jurisdictions.
Synergies between specific IgCC measures and LEED credits
IgCC enables a streamlined approach to leadership that is built on a consistent green code.
Explore connections between LEED and building codes
Aligning LEED with local green building codes
Through a USGBC pilot program, projects built to California's energy and green building codes (CALGreen) are pre-approved for significant streamlining of fundamental LEED requirements. Eligible projects can utilize California code compliance for a batch of Alternative Compliance Pathways (ACPs) on LEED v4 projects.
Eligible measures for the California ACP include:
LEED v4 BD+C (New Commercial Construction): Project Types: New Construction, Core & Shell, Schools, Retail, Data Centers, Warehouse & Distribution Centers, and Hospitality
LEED v4 ID+C (Interior Design & Construction): Project Types: New Construction, Core & Shell, Schools, Retail, Data Centers, Warehouse & Distribution Centers, and Hospitality
LEED v4 Homes: Project Types: single family homes and midrise multifamily
FAQ's
What does the 2018 IgCC accomplish?
The 2018-IgCC will help governments streamline code development and adoption and it will improve building industry standardization by integrating two previously separate guidance documents.
What guidance documents does the 2018 IgCC combine?
The 2018-IgCC combines AHSRAE's ANSI/ASHRAE/USGBC/IES 189.1 - Standard for the Design of High-Performance Green Buildings Except Low Rise Residential Buildings with ICC's International Green Construction Code. The 2018-IgCC combines the technical requirements developed by the ASHRAE Standard 189.1 with the model code administrative provisions by ICC.
Who are the co-sponsors of the 2018-IgCC?
The 2018-IgCC is co-sponsored by ASHRAE, the International Code Council, the Illuminating Engineering Society and USGBC.