Transforming the way we do business
To meet our goal of a more equitable world for all, USGBC is committed to encouraging and empowering people, projects and organizations at all scales to incorporate equity into all aspects of decision-making, policy and governance, and implementation. USGBC approaches this work with humility, recognizing there is much to learn and understand.
Equity: the quality of being fair and impartial
USGBC sees our role in equity as taking inclusive action to empower all people to reach their full potential and improve their standard of living regardless of race, class, gender, ability, age, health or economic status. We will do this by working collaboratively with a broad range of stakeholders to develop tools, resources and knowledge to amplify their voices, and incorporate them into action.
USGBC All In for Equity will serve as the framework for USGBC efforts to address social, health and economic disparities in the built environment. The mission of All In for Equity is to encourage and empower all Individuals, organizations and projects to incorporate equity and and make equity "mainstream," as mainstream as energy efficiency, water savings and accessibility have become as a result of all of our work in sustainability over the past two decades.
Resources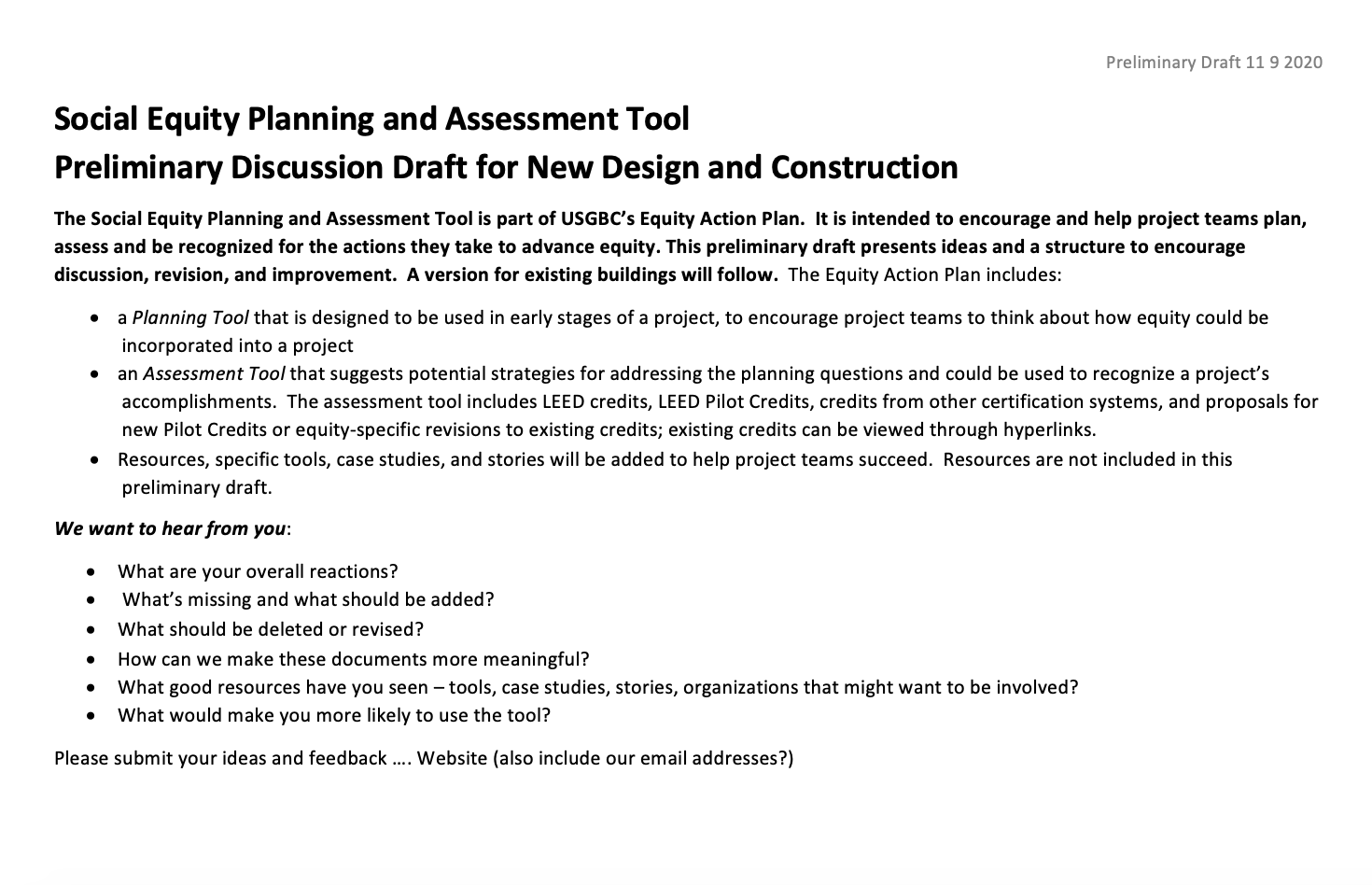 Social Equity Planning and Assessment Tool
The tool is intended to encourage and help project teams plan, assess and be recognized for the actions they take to advance equity.
Read the tool.