LEED professional credentials
Take your green building career to the next level.
Southwest Library | LEED Platinum | Photo: ©James Steinkamp Photography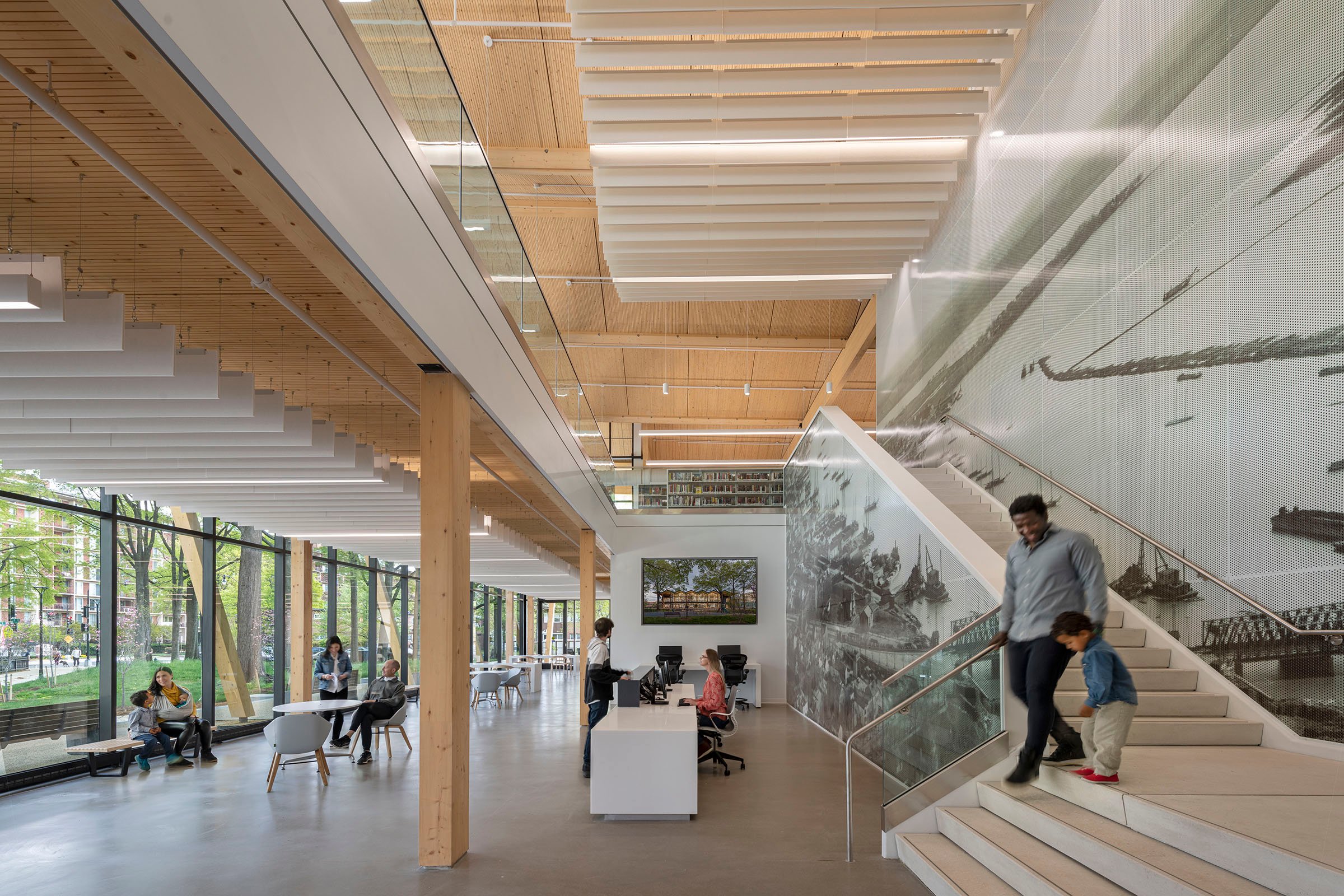 A LEED credential denotes proficiency in today's sustainable design, construction and operations standards. More than 203,000 professionals have earned a LEED credential to help advance their careers. Showcase your knowledge, experience and credibility in the green building marketplace as a LEED professional.
LEED Green Associate: A foundational professional credential signifying core competency in green building principles. The exam measures general knowledge of green building practices and how to support others working on LEED projects and is ideal for those new to green building.
LEED AP with specialty: An advanced professional credential signifying expertise in green building and a LEED rating system. To earn a LEED AP with specialty, candidates must first pass the LEED Green Associate exam. The exams measure knowledge about green building, a specific LEED rating system and the certification process and are ideal for individuals who are actively working on green building and LEED projects.
Individuals have the option to take the exam at a Prometric Testing Center or as a remote proctored online exam.
Validate your sustainability knowledge
Green jobs are in demand. Passing a LEED exam sets you a part from the pack by validating your field expertise.
Increase your green building knowledge. Studying for a LEED exam provides you with fundamental knowledge of green building concepts, including transportation, energy, water and air quality.
Join a global network of sustainability professionals and advocates. Green building is global, and when you earn a LEED credential, you join an international community of professionals committed to better building, design and operations.
Maintaining your credential
To maintain and renew the credential, all LEED professionals must earn and report continuing education (CE) hours within a 2-year cycle or reporting period. This cycle begins on the date the credential is earned (based on the exam date) and lasts for 2 years minus 1 day. During this time, the credential holder is responsible for earning and reporting their maintenance activities in their credentials account and then renewing their credential.
A LEED Green Associate must earn and report 15 CE hours (3 must be LEED-specific)
LEED APs with specialty must earn and report 30 CE hours (6 must be LEED-specific)
Earn continuing education (CE) hours by engaging in various activities such as creating and/or completing educational courses, gaining experience in LEED projects, and contributing as an author or volunteer in green building, health, wellness, resiliency, and circular economy-related fields.
LEED Fellows demonstrate excellence
LEED Fellows are LEED APs who have acquired significant technical knowledge and skills—and they have a history of exemplary leadership, impactful commitment, service, and advocacy in green building and sustainability. LEED Fellows are nominated by their peers, undergo an extensive portfolio review, must have at least 10 years of experience in the green building industry and hold a LEED AP with specialty credential, among other requirements. Explore our LEED Fellow directory.