USGBC Headquarters | Photo: © Halkin Mason Photography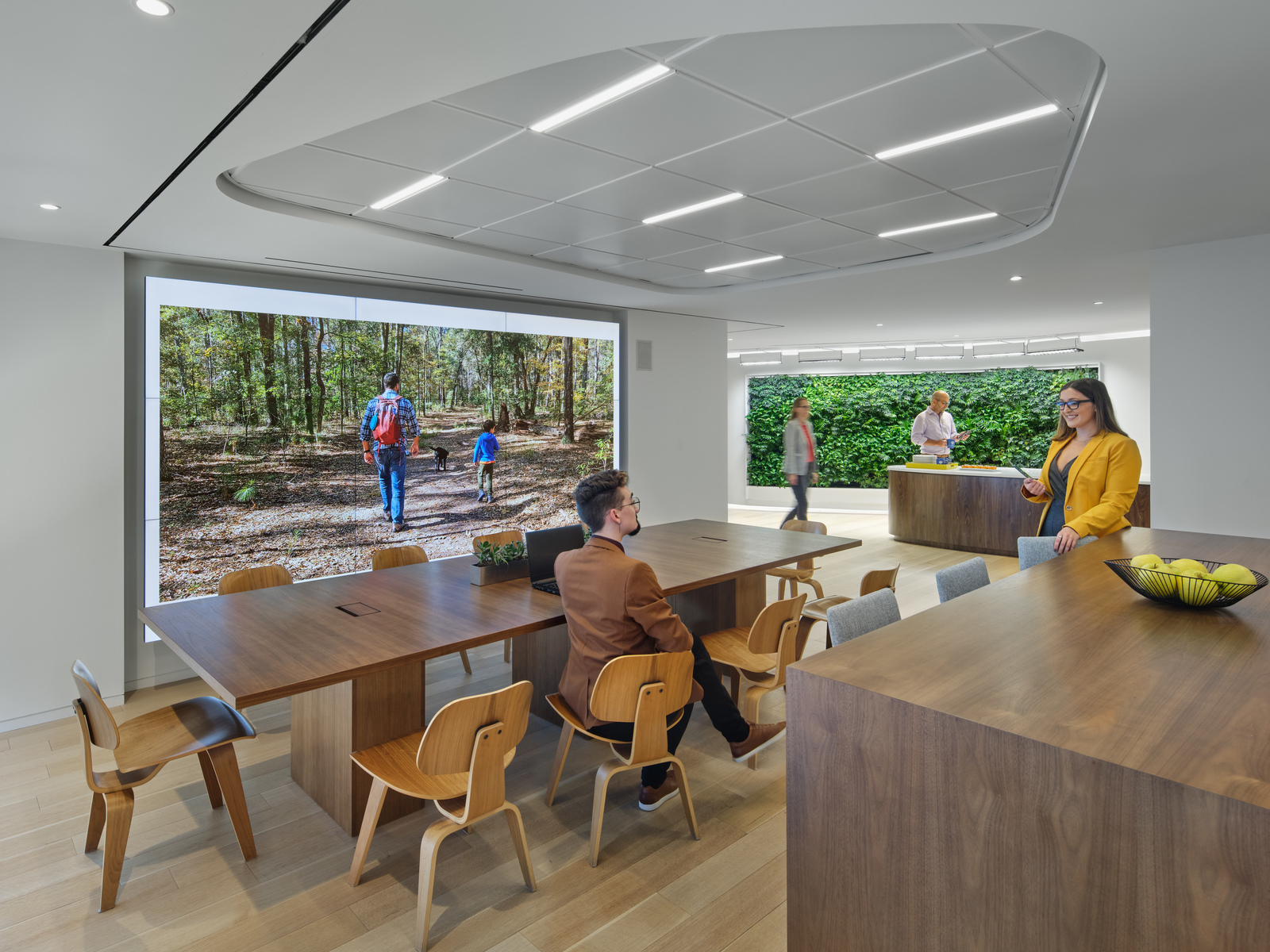 Our vision is that buildings and communities will regenerate and sustain the health and vitality of all life within a generation. Our mission is to transform how buildings and communities are designed, built and operated, enabling an environmentally and socially responsible, healthy, and prosperous environment that improves the quality of life.
LEED-certified buildings are proven to save money, improve efficiency, lower carbon emissions and create healthier places for people. They are critical in addressing the climate crisis, meeting ESG goals, enhancing resilience, and supporting more equitable communities. Today, green building has grown into a trillion-dollar industry, and USGBC's members are leading these efforts.
Our personality
USGBC is sophisticated, impactful and loyal. We are respectable and focused on driving change.
Our essence
USGBC is creative, and we use inventive ideas to solve real problems.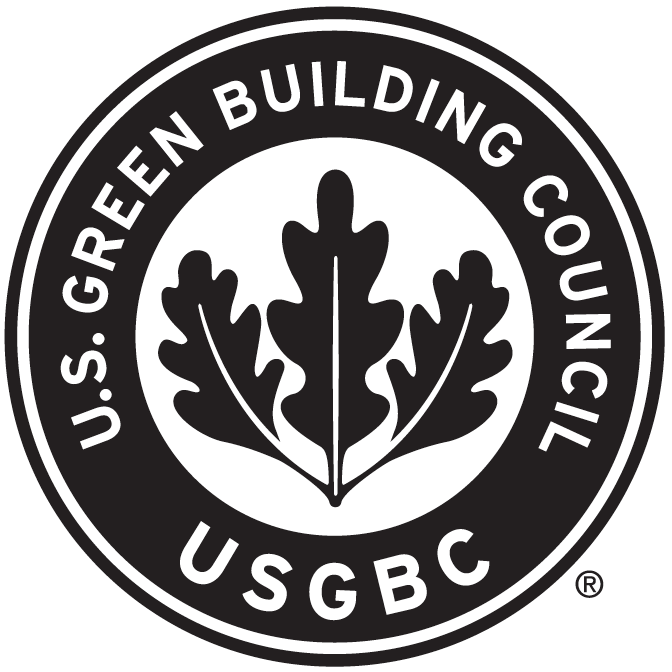 Logo
Our primary logo is our USGBC seal in black. We reserve its use for formal printed materials, including letterheads, certificates and advertisements. It is our most recognizable mark, and we use it exclusively to introduce customers to our brand.
Fonts
USGBC's fonts Benton Sans + Benton Modern Display: Morris Fuller Benton developed Benton Sans from News Gothic for use by newspapers and magazines. It has a vast variety of weights and widths, offering performance well beyond the limits of News Gothic.
Both typefaces feature organic shapes and subtle transitions of stroke width, which creates a less severe, humanist tone of voice. USGBC relies heavily on Benton Sans for branding. This sans serif is bold, clean, and accessible. Our web font, Source Sans Pro, closely resembles Benton Sans.
Color palette
Our core color palette defines our brand. A family of blues and greens represents USGBC's trustworthiness, loyalty, renewal and growth. This palette nods subtly to our heritage and propels us into a global future. We always ensure a presence of brand blues within the composition. 
USGBC Blue
PMS 315 U
CMYK 89-49-40-14
RGB 26-102-122
#1F6779
Accent blue
PMS 3135 U
CMYK 100-0-20-11
RGB 0-142-166
#008EA6
Light green
PMS 344 U
CMYK 38-0-40-0
RGB 142-216-172
#8ED8AC
Shadow blue
PMS 3165 U
CMYK 84-52-48-24
RGB 46-91-102
#2E5B66
Neutral gray
PANTONE Neutral Black U
CMYK 64-59-60-41
RGB 75-72-70
#4B4846
Light gray
PMS 649 U
CMYK 11-6-3-0
RGB 224-230-237
#E0E6ED
100% black
CMYK 0-0-0-100
RGB 0-0-0
#000000
White
CMYK 0-0-0-0
RGB 100-100-100
#FFFFFF
Secondary colors evolve with trends and campaigns. This set of swatches is fresh, youthful and warm. We use these colors as highlights or accents within designs. Our core colors always have a presence within the composition.
Gold
PMS 109 U
CMYK 0-25-99-0
RGB 255-198-0
#FFC600
Orange
PMS 1505 U
CMYK 0-62-82-0
RGB 255-129-54
#FF8136
Green
PMS 375 U
CMYK 60-0-100-0
RGB 108-199-43
#6CC72B
Highlighter
PMS 388 U
CMYK 22-0-91-0
RGB 211-231-54
#D3E736